This is a new project that member Denise Taylor has brought to us. Children undergoing cancer treatment get to select a colourful bead for every procedure they endure and we have been asked to contribute colourful fabric drawstring bags for the children to collect their beads in. Any bags produced would be sent to Children's Hospital in Vancouver.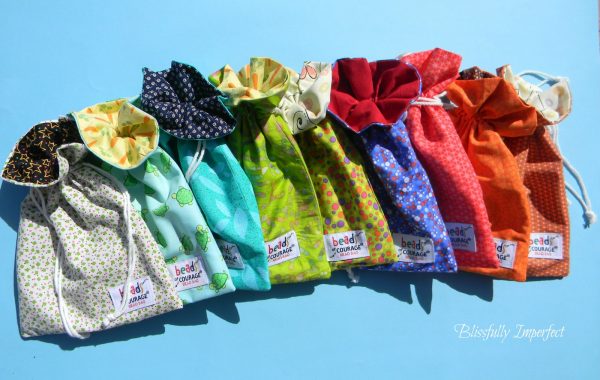 We will have the labels for the bags at guild meetings – note that you need the labels for the first step. Instructions for two sizes given below. The program will accept either size.
Note:  Where the patterns say to serge a seam, it is perfectly acceptable to do a double line of stitches or do one line of straight stitching and then zig-zag the edge.