As a guild, we created a mandate to give back to our community with quilts from our group.   We encourage members to make quilts, either as a whole or as part of the process: construction of the top, quilting the "sandwich" of fabric or sewing the binding to the quilt.  Many hands touch our donations of love.  Our labels best describe our sentiment…. "Comfort Quilt… Because we care".
Every year we donate to local organizations such as Ridge Meadows Community Services, local women's shelter, various wards in the local hospital, the fire department, & hospice, to name a few.   At Christmas, we also provide over a hundred placemats that seniors receive from Meals on Wheels. They are festive and bring cheer to the recipients.
Community Quilts support other initiatives…
In 2022, we took on making quilts for Survivors of the Residential School System. In June 2022 we will present to the CEO/Founder of Quilts for Survivors our completed quilts. Below is a link to the initiative.
Quilts for Survivors – A Community Quilt 2022 initiative
Quilts for Ukrainians: February 2022 was the start of a devastating take over by Russia for the Ukrainian territory, displacing millions of people. These families/individuals will be coming to Canada to seek shelter. In support, Community Quilts started to make a quilt to support a local group preparing for the arrival of those needing a new home.
We hope to have this done prior to the summer 2022 for donation.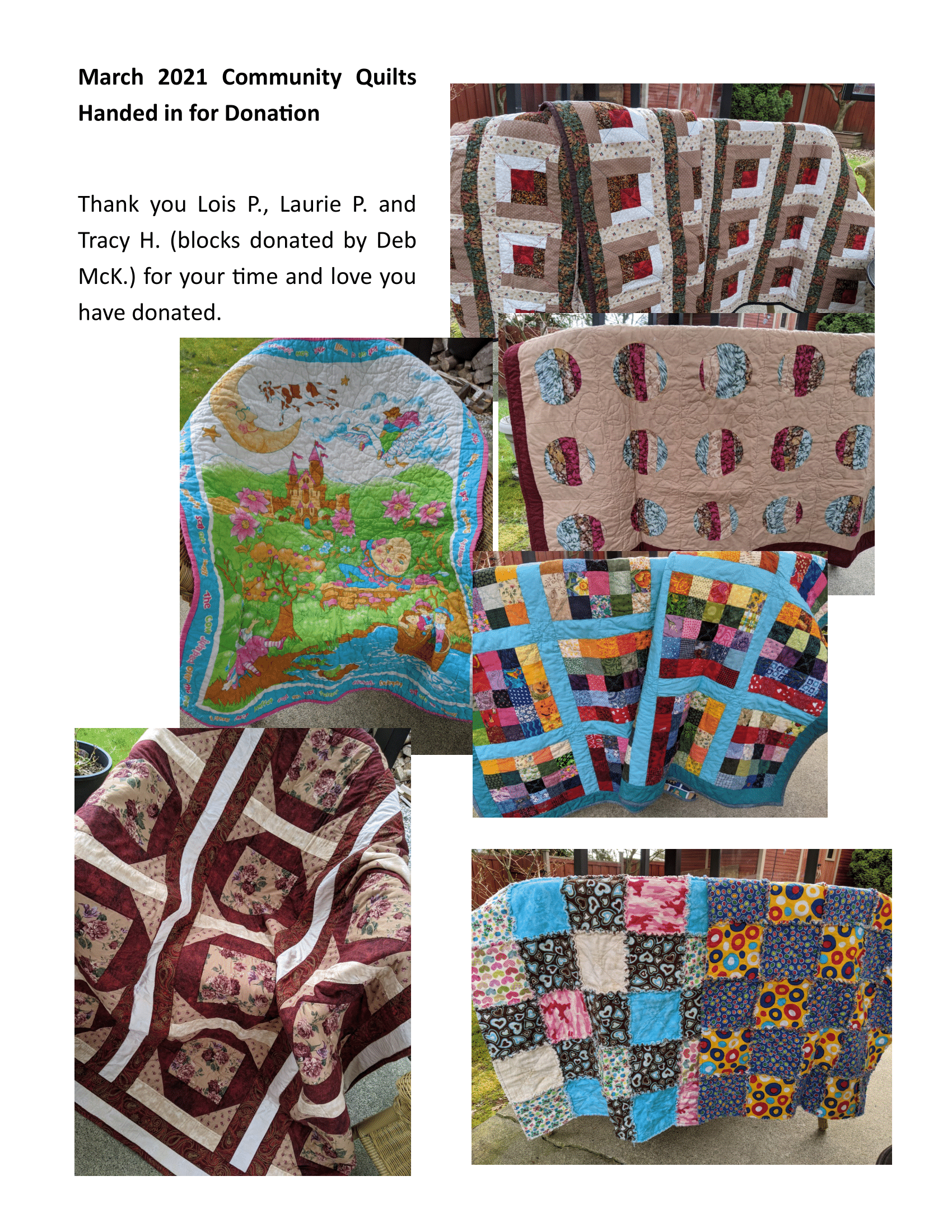 2020 Meals on Wheels Placemats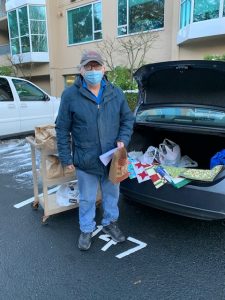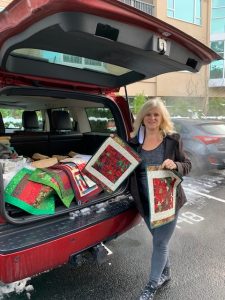 Quilts made by guild members and donated to community service groups.